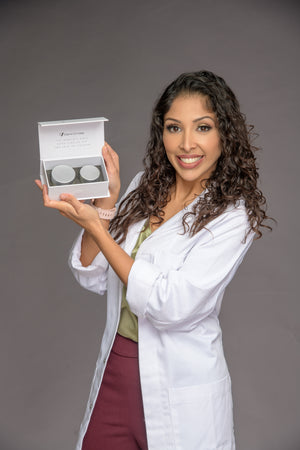 BUT YOU CAN CALL ME VANITA :)
DR VANITA RATTAN, IS A DOCTOR (MBBS MEDICINE) AND COSMETIC FORMULATOR FOR SKIN OF COLOUR.
She now dedicates her life to helping people with Skin of Colour achieve their skincare goals, by tackling a range of specific skin issues that are insufficiently addressed by the traditional cosmetics industry.  
Dr Vanita Rattan's YouTube channel, also dedicated to Skin of Colour, has rapidly grown to 700,000+ followers within 18 months.  
To get access to a world of ground-breaking information on skincare for Skin of Colour, please subscribe to Dr. V's social media channels in the footer.
"I EAT, SLEEP & BREATHE SKINCARE FOR SKIN OF COLOUR"
"I'm obsessed with creating products which aren't currently out there, to make your skin more beautiful and healthy.
I work hard to do all the research, so you don't have to."
COME JOIN THE SKINCARE REVOLUTION, IT BEGINS HERE!